Our Strategy
Our strategy for the years 2023–2027 is compiled of Sivis' vision, mission, values, goals, and the methods of achieving these goals.
Our Vision
Learning together for competent and active citizenship.
Our Mission
Together with our members we will promote adult learning, cultural activity, and liberal adult education; strive to develop civic competences; and promote active citizenship and volunteering.
Our Values
Our values include bildung, active citizenship, sustainability, community, and equality in education.
Our Four Goals
Supporting lifelong learning and civic competencies through educational activity.
Education for sustainability.
Supporting democracy through educational activity.
Strengthening the voluntary sector through capacity-building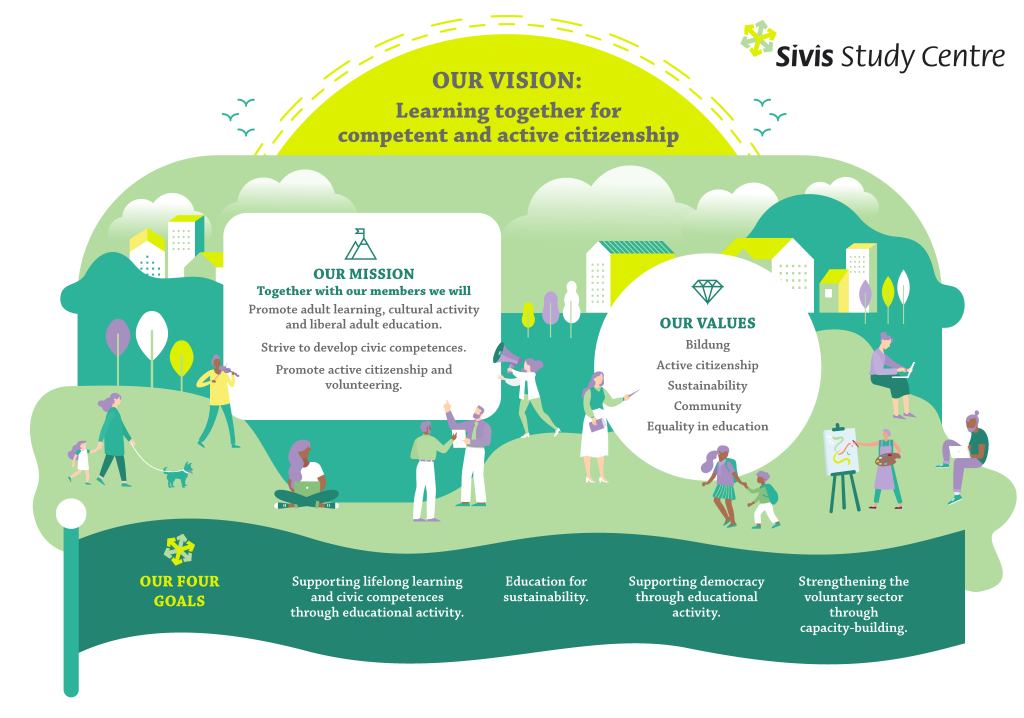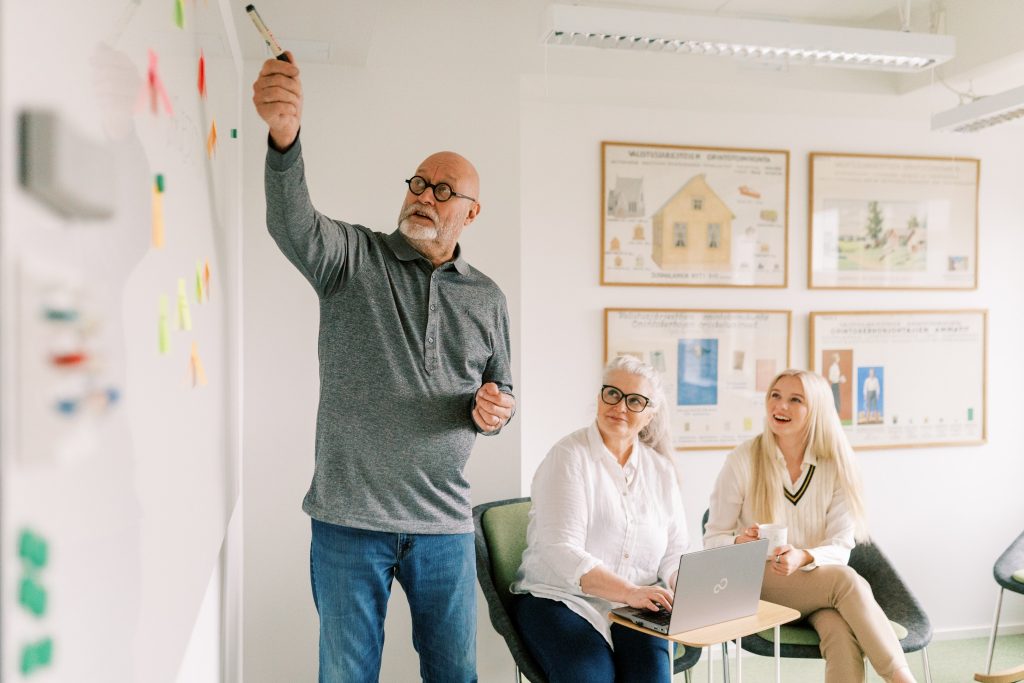 SivisNYT News
Siviksen kevään koulutuksissa vahvistat järjestöosaamistasi, opit uutta verkkokoulutuksen työkaluista ja perehdyt yhdistystoiminnan verkkokursseihin. Varaa paikkasi ja ilmoittaudu mukaan!

Kiitosta saanut Vaikuttava järjestö -koulutus saa jatkoa keväällä. Hae mukaan ja opi kehittämään järjestösi toiminnan vaikuttavuutta ja arviointia!

Miten kestävän elämän aiheita voi käsitellä? Kohti kestävää ja hyvää elämää -videot innostavat keskustelemaan kestävästä tulevaisuudesta ja merkityksellisestä elämästä. Järjestöjen ja oppilaitosten vapaaseen käyttöön suunniteltu videosarja sisältää käteviä tietopaketteja, jotka kouluttajan on helppo ottaa käyttöön.